More playing, more fun, more cycling- Bike Citizens App PRO
The Bike Citizens App is entering the next round. The new pro-version of the app offers new features and makes cycling even more fun.
With worldwide more than 350 city packages available the Bike Citizens App has established a reputation over the last few years. Already more than 380,000 users worldwide use the smart app to get to their destination in the most bike friendly way within a city. To keep our app attractive for users, the new Bike Citizens Pro-Version is starting in 2017. What can users expect?
Individualized Design
It's time for individuality! Once a Bike Citizens Pro-Version account is created, the app can be individualized. A personal motto, to stand out from the community, can be added, as well as a unique background.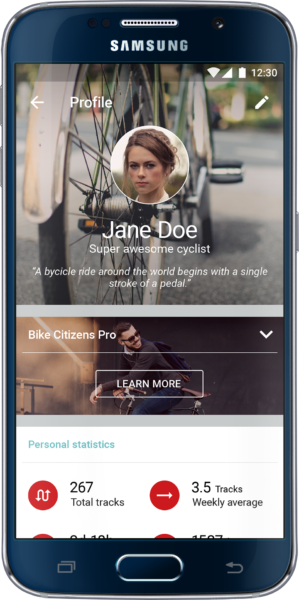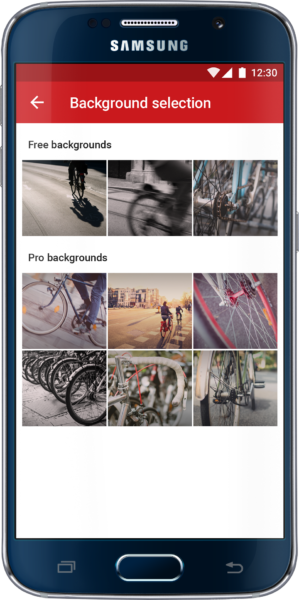 All city packages can be downloaded for free
Those fond for traveling will love the next innovation. As a pro user all city packages available in the Bike Citizens App can be downloaded without limit. Now ther's nothing to stop you from an extensive city trip through Europe.
"Bike Citizens approved" Bicycle-Gadgets discount
Another special: 25% discount on every purchase in the Bike Citizens online shop. No matter if you are looking for a tire lever, a stylish key chain or our smartphone mount, which has been sold more than 400,000 times all around the world, our online shop offers everything that a cyclists heart desires. Also, friends and family can benefit from the discount.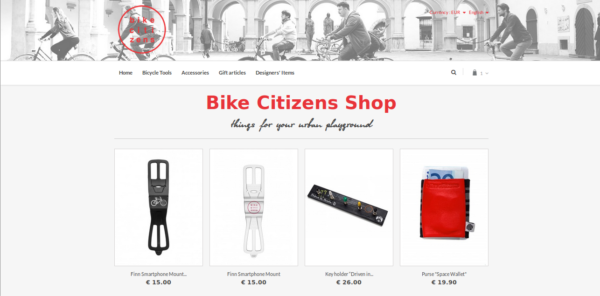 How to become a pro user? Users that are already registered in the app can unlock the extended version until March 2017* for free. All they have to do is accomplish two out of three challenges. Those challenges are:
invite 3 friends to use Bike Citizens. They will each get a city map for free.
upload 100 tracks
track 250 kilometers with the app
Besides a pro-test version for free, every successful participant will get a digital heatmap of their city. Furthermore, between all the participants we will raffle off ten heatmap posters.
Those who want to use Bike Citizens without any further effort, can simply register for the subscription and enjoy all the advantages of being a Bike Citizens Pro user for only 4,99€ per month. More features for the pro version are waiting in the wings. This much is known already: in the future, friends are going to use the app together – stay tuned & cycle on!
*In the beginning of March 2017 the free test version will expire automatically and can be extended through the subscription with costs.