Coffee, bouldering and music combined at this bike tour through Kreuzberg
Do you wonder how to create a perfect idyll of a day in Berlin? Come join us on an autumn bike tour through one of our favorite neighborhoods in Berlin – Kreuzberg with Refinery's High End Coffee barista Edoardo and iHeartBerlin team. "I love cycling through Kreuzberg which is a pure bizarre! It's ever changing and there is always something odd to discover," – introduces Edo his bike trip choice.
"I usually check the routes how to get from A to B on Bike Citizens, so I know the fastest way and I can navigate around the city easier," – continues he. Native Italian specialty coffee lover shows around his favorite spots on the solid black efficient and fast commuter Crème Cycle Tempo Solo bike featuring a Hi-Ten steel frame. Look at this tribute to the love for materials, details and craftsmanship.
Coffee and cycling has always been a perfect match and there is nothing better than getting some "Day in Kreuzberg" tips from barista who shares his "must-check". "Alright, it's time to get on the bike. Let's go."
9 am – Refinery High End Coffee
Skalitzer Strasse 104, 10997 Berlin
REFINERY HIGH END COFFEE is an international multi-roaster specialty coffee bar and a specialty coffee store based in two core locations in Berlin: Mitte and Kreuzberg. Refinery Specialty Coffee Store is a quiet oasis dedicated to specialty coffee and art of preparing and serving it. Carefully selected leading international roasters coffees are presented with educational information about the philosophy and story of the farmers, roasters and products. Right now the stockist features Tim Wendelboe, Colonna Coffee Roasters, da Matteo and Per Nordby coffee beans. It is a gallery for the art of coffee and the major concentration stays in the refined coffee taste and aroma.
10 am – NGBK
Oranienstraße 25, 10999 Berlin
If you know the beauty of a good book, Ngbk welcomes you inside with a great selection of some treasures. There are more than 285 book shops in Berlin and each one has its unique beauty. A great variety of English, German, French and Italian books catch the eyes and invites to the journey of historical and fiction print stories. A book accompanied by a nice talk with coffee experts is exactly what you need to set the tone for the day.
10:30 am
Maybachufer / Turkish market
Come rain or come shine – Maybachufer is always a good idea! Extremely busy, always full or passengers, filled with some random conversations, laugh or arguments, this places is still somehow magical. Absorbing the view from the bridge for couple of minutes brings back the idea why Berlin is a beauty and a beauty is Berlin. Turn the street by the canal and enjoy Turkish market which offers various possibilities: from always fresh international cuisine and food trucks to fabrics and souvenirs. Street music, good food, loads of action gives a triple energy combination.
11:30 am – Populus Coffee
Maybachufer 20, 12047 Berlin
One of the greatest places to enjoy extremely delicious breakfast or brunch over the locally roasted coffee next to the canal – Populus Coffee. Welcoming staff, positive atmosphere, nice surrounding and, the most important, healthy Finnish breakfast menu. Spinach waffles, carrot lox, avocado and horseradish cream cheese is what you need to start your day! This place is an inspirational spot for the minimalism and aesthetics in simple design.
12:30 pm – Boulderklub Kreuzberg Boulderhalle
Ohlauer Str. 38, 10999 Berlin
Bouldering is an amazing way to forget about the daily routine, train the stamina and get your muscles work by the whole-body activity. It is a very actively goal orientated sports and all the mind and strength is put together to reach it. Therefore, bouldering connects very different people and creates an interesting community.
3 pm – Musashi
Kottbusser Damm 102 , 10967 Berlin
Just right at the border between Neukolln and Kreuzberg, Musashi is the best spot to stop by for a quick Japanese menu which includes raw fish with tasty rice. The fact that some people say this sushi place has been here since the wall came down and still keeps a high quality makes Musashi even more authentic. The sushi is as classic as the noodle soup and the other hot dishes offered by the small restaurant bring true Japanese cuisine spirit. Everything matches perfectly with some ice-cold Asahi beer in this tiny and extremely crowded whole-in-the-wall sushi place. And, of course, a very delicious Matcha ice cream is a must!
4:30 pm
Hard Wax Record Store
Paul-Lincke-Ufer 44A, 10999 Berlin, Germany
One of the world's best record shops, according to The Vinyl Factory, – Hard Wax Record Store is creatively driven space located in the heart of Berlin Kreuzberg. The area in which the store is located continues to reflect its progressive approach to contemporary lifestyle. German capital has loads of brilliant record shops, but none are more iconic than Hard Wax. It is quite the main destination for many a dance music pilgrimages.
5:30 pm – Das Hotel
Mariannenstrasse 26a, 10999 Berlin
Das Hotel is a spot-to be if you like pure Kreuzberg vibe: extremely international, vintage design, candle lights and great beers. It's a small bar which fascinates with its particular atmosphere and mood. You feel like crushing a private party and, actually, a really good one. Since the place is small, people come together and chat with each other and that's where the further evening plans are made.
8 pm – Funkhaus
Nalepastr. 18, 12459 Berlin
The history of the building just like the building itself is extremely impressive! It is an old GDR institution where all the recordings for the public radio and TV stations took place. Right now, Funkhaus Berlin is hub of many artists and musicians who have their studios, rehearsal and event spaces. It is quite common they host open house days, special events and exhibitions so there is a chance to go inside and see the great space turned into a gallery. The whole idea is to combine music, art, the space.
Open on special occasions
Creme Cycles teamed up with Bike Citizens and iheartberlin to celebrate beautiful autumn rides in Berlin.
About the author: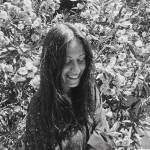 Gintare Adomaityte is a creative thinker, journalist and writer, who combines the knowledge in PR, communication and branding. Since 2014, she's permanently based in Berlin. However, from time to time she catches a gateway escapes to travel the world. Wedding is the area she calls second home in Berlin.