Christmas Gag: Birota, the miracle drug for your personal well-being
With the falling temperatures and the sun disappearing early, it's natural to catch oneself looking for excuses to avoid long distances or only leave the flat when necessary. Once personal idleness meets Christmas and its many family dinners, it's accomplished: the couch potato is born.
You feel yourself caught, or recognize these patterns in a friend? Then we know the solution: Birota, the wonder for the personal well-being.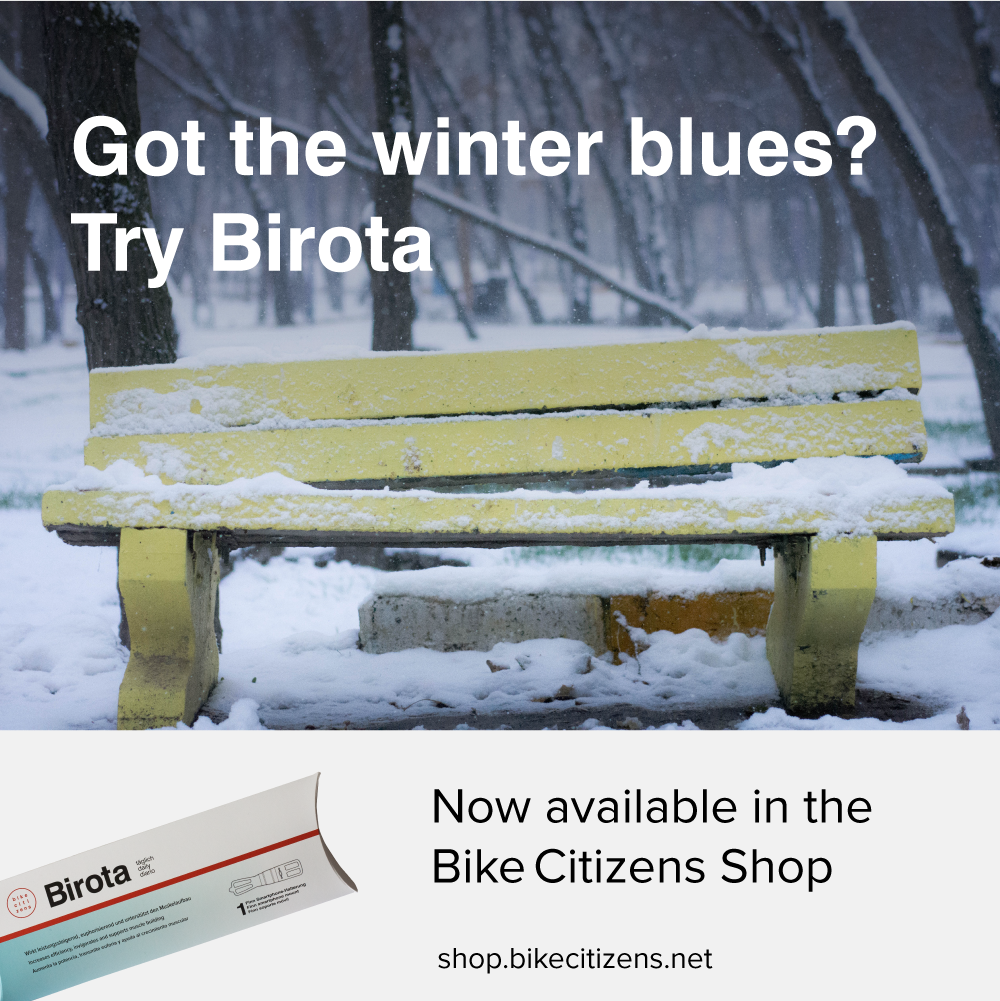 Birota + Challenge as gift
Boring Christmas gifts were yesterday. Get your friends something that makes them smile. With the Christmas gag Birota you'll manage that for sure. The miracle cure contains a mix of different practical bicycle gadgets
1x finn smartphone mount
1x city map within the Bike Citizens App
1x information leaflet for good humor
and an additional challenge in order to fight that inner demon.
What is the Birota Challenge?
Participants of the before mentioned Birota Challenge will receive one email per week explaining the new challenge. (It's not necessary to mention all challenges are cycling related.) Among all registered users who fulfill the challenge, we give away different prices from our advent calendar. Are you ready? With Birota there are no excuses left to become a couch potato.
What is Birota and how does it work?
Bi:rota [Origin Latin: two wheel] Birota has been used in urban areas for decades as a result of its stimulating effect. Birota has a powerful, euphoric effect and helps the body build muscle. Coordination and concentration improve after the very first application and continue to do so consistently. We advise taking Birota several times a week, application once a day is recommended depending on individual dosage.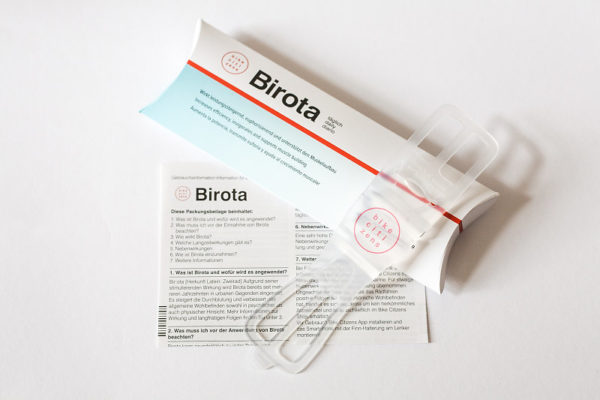 After approximately 3-4 weeks most test subjects show a significant increase in their quality of life, they overcome the challenges of everyday life more easily and report massive gains in self-confidence. Physical fitness levels receive a significant and long-lasting boost, many of the subjects benefit from a brightened mood and enhanced libido.
For risks or side-effects please read the information leaflet or contact the charming team of Bike Citizens.