Cycle City Active City – UK Cycle Experts Gather in Newcastle
The Cycle City conference is the meeting point for planning cycling in the UK. The yearly conference takes place in different cities and was born in 2013 in Birmingham, where the Cycle City Ambition Grant programme and the 'Get Britain Cycling' report was launched. Both set ambitious targets for cycling in the UK and help cities to unlock economic potential via promoting cycling.
A Look at Britain's History
Britain after the war needed to rebuild its cities, and more than any other European country followed the lead of America; back then the future had four wheels and we needed to make our cities suitable for motoring. We tried our best, the 1963 Buchanan report recommended segregated cities, which in practice meant subordination of pedestrians and cyclists to cars which would speed along the brand new urban motorways.
With most British cities still sporting modal share for cycling of under 2%, the title of the annual conference for urban planners working to make cycle and pedestrian friendly places, Cycle City Active City, remains aspirational for a reason.
Bright Future for Newcastle
All over the country rates of cycling are rising, public bike systems have been installed in over a dozen cities and are generally popular, while cycle hubs and cafés are springing up all over the place. Safety remains a massive issue, therefore press campaigns such as The Times Cities Fit for Cycling aim at raising awareness for traffic safety. All of this has led to the Department for Transport's Cycle City Ambition Grant programme of £114m for 8 cities in the UK to invest in better cycle infrastructure.
Newcastle, the host city of this year's Cycle City event, is one of those lucky eight. There is a need for better cycle parking, new junction designs, cycle friendly roundabouts, promotional campaigns, designs for segregated cycle lanes, and mapping and navigational tools in Newcastle. All of these will be exhibited and discussed at the Cycle City Active City event taking place in Newcastle from 25-26 June 2015. The focus of the conference will be on public health benefits of active travel, walking and cycling. Take a look at the exhibition plan.
UK's First Cycle Tunnel Still Under Refurbishment
The tyne tunnel was opened in 1951 at a cost of £833,000 as a contribution to the Festival of Britain. 20,000 people per day should use the two tunnels running in parallel from then. One for pedestrian use with a 10 feet 6 inches (3.2 m) diameter, and a larger 12 feet (3.7 m) diameter tunnel for cyclists. Both tunnels are 900 feet (270 m) in length, and lie 40 feet (12.2 m) below the river bed. In 2000, the tunnels were awarded grade-II listing to indicate their historic significance.  13 years later, when the tunnel was more than 60 years old, it was closed for refurbishment for expected 12 months. But the discovery of asbestos extended the project duration and since this is not enough two contractors called in administrators in early 2015.
"We expect the tunnels to remain closed until late 2015 or early 2016″ a spokesman of the North East Combined Authority said. "but in the meantime, the shuttle bus and night service which enable pedestrians and cyclists to use this river crossing will continue until the tunnels are reopened."

Featured Image: Foto: Jimmy Guano (CC BY-SA 4.0) via Wikipedia
About the author: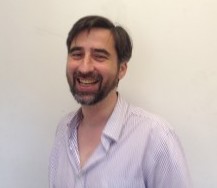 Rory McMullan is one of the organizers of CycleCity ActiveCity Conference in Newcastle 2015. He has been working in marketing and sales roles since 1992. He is a Chartered Transport Planner and specialises in information dissemination and event management. He is an experienced journalist and author of Cycling to Work – a Beginner's Guide. He has project managed events all over the world including: exhibitions, awards, public engagement events attracting over 20,000 people and professional conferences and training courses. Previous clients include the Department for Transport, Transport for London, Kaohsiung City Council, Institute of Transport and Development Policy, The Real Estate Guide, Nestle, City of York Council. He rides a Brompton and is fluent in Chinese.