Cycling in Madrid: Getting Ready for Bicycle Age
Madrid never was the most cycle-friendly city. Crazy traffic, narrow one-way streets, almost no bike lanes, lots of people everywhere, professional bike-thieves and little respect for cyclists in general. If you are used to cycle in a quiet town (like Graz), this is quite a challenge! But something is changing.
But something is changing. A strong community of passionate urban cyclists has evolved in recent years and cycling has become more and more popular. Step by step Madrid is adapting to this new "trend". After a cycle lane that crosses the centre had been finished, just one year ago a new ring street was developed, circling the city centre. Soon after that, the first bike sharing system in Madrid was established. Sounds good, eh? Let's take a closer look.
Shared cycle lanes in the centre of Madrid
The first one of its kind was the M-10, a cycle lane designed to be shared with other vehicles in the centre of Madrid. Since then, various other shared cycle lanes have been established, for example in the northern neighbourhoods Tetuán and Chamartín.
So, what is a shared cycle lane and who do I have to share it with?
You share with cars and the rest of traffic with a speed limit of 30 km/h
Cyclists must ride in the middle of the lane
Normally, this is the lane on the right, except if a bus and taxi lane exists (then you ride in the second lane)
It doesn't sound like such a bad idea but there exist quite some limitations. I would like to name some that were evaluated by "En bici por Madrid".
If a bus/taxi lane exists, you are really in the middle of heavy traffic. Imagine having buses on your right and 3 more lanes with heavy traffic on your left. Not really relaxing.
Cars don't always respect the speed limit of 30 km/h.
Although you cycle in the middle of the lane so that cars can't overtake on the inside, they still do it. This makes overtaking even more dangerous.
The project hardly motivated any newbies to use their bikes in Madrid, which should be an important objective.
All in all, it's a good start – but it's not the solution. Of course the cycle lane was cheap and easy to install and may encourage acceptance of sharing the streets with cyclists (which is a very important part of it!). Still, there is a long way to go to make the city more cycle-friendly.
For more information (in Spanish) check "En bici por Madrid":
BiciMAD – First public bike sharing system in Madrid: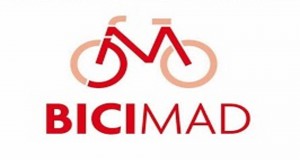 Madrid has its first public bike-sharing system! With 120 stations and 1,560 bicycles, all of them e-bikes, the service started in spring 2014. To master the numerous "interesting" inclines in the centre, e-bikes were chosen rather than the normally quite heavy public bikes. Initial costs are a bit higher, but the argument was that normal bikes stations on a hill would tend to be empty and stations down the hill crowded with bikes. Madrid is the second Spanish city to get e-bikes; San Sebastián already offers the same service.
Users of the system need to pay an annual fee of €25 as well as a deposit. Using a bike is not free as in other cities but has to be paid for as well. A system was therefore introduced to allow reservations to be made via the smartphone app.
More information about BiciMAD (in Spanish):
Enjoy your rides,
Hanna