A Ride a Day Can Keep the Doctor Away
Riding a bicycle to work, shop or just for fun can go a long way to reduce one of Europe's most pressing health problems: inactivity. A new study highlights the importance that movement plays in overall health, noting that inactivity kills 1 in 10 Europeans every year and costs €80 billion to treat coronary heart disease, diabetes, obesity and other conditions linked to sedentary lifestyles.
Bike and Walk to Better Health
It doesn't require finishing the Tour de France or running marathons to benefit overall health, according to the Centre for Economics and Business Research (CEBR) in London and the International Sport and Culture Association of Copenhagen (ISCA), which produced the report – 'The economic cost of physical inactivity in Europe'. Researchers say inactivity is "a pressing social issue" and call for more initiatives to incorporate cycling and walking into the daily routine. Health experts say just 20 minutes of moderate exercise per day can reduce the risk of heart disease, stroke diabetes, cancer and depression. "Despite all of the well-established health benefits linked to physical activity, a large proportion of the world's population remains physically inactive," according to the CEBR/ISCA report. Some 26% of European adults don't get the recommended levels of activity. Britons are the least vigorous, while Poles are the most active of the countries analysed.
Getting Citizens Involved
One organisation that is trying to encourage Britons to move more is Sustrans, a charity that promotes bicycling, walking and public transport. Philip Insall, a transport consultant and former director of health at Sustrans, says every European country struggles with the impact of inactivity and that policymakers often respond by pumping money into sports facilities. That's not a bad thing, Insall says, but does little to address those who are not athletically inclined. His organisation supported the passage of a law in Wales that obliges communities to improve infrastructure for walking and cycling in part to expand activity choices. He also supports government efforts – like London's urban congestion charge – to help encourage a shift from driving to cycling. But convincing people to leave their cars at home takes more than legislation. "You don't radically increase cycling and walking with just one intervention," he said.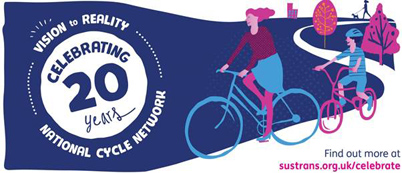 The UK is steadily becoming more bicycle friendly. "We're seeing a transformation in the way people are travelling," said Insall. London gets plenty of attention for its bike sharing programme and growing number of cycling lanes – helped in no small part by the bicycle-loving mayor Boris Johnson. But London is not alone. The English cities of Bristol and Brighton, and the Scottish capital of Edinburgh, are all seeing "radical growth" in cycling, Insall added.
Mogens Kirkeby, ISCA president, sees multiple benefits to mixing walking and cycling into everyday life: exercise, reduced urban congestion and lower pollution levels for starters. European cities are taking steps to get people moving through bike share schemes and by improving cycling and walking infrastructure. Still, Kirkeby says more can be done to address inactivity. "We have an ethical, moral and financial obligation to do something," he said. Besides the health toll on people, the economic cost of idleness accounts for 6.2% of all health spending in the European Union.