How Far Do I Get in Five Minutes by Bike?
Have you ever asked yourself how far your bicycle can take you within a few minutes? Everybody's heard that the bicycle is the fastest means of transportation for many routes within the city, but now, with the new Five Minutes by Bike function in the Bike Citizens online route planner, you can see for yourself just how true this is. Conclusion: Never underestimate the possibilities your bike offers!
Waiting for public transport or searching for a vacant parking lot can take a lot longer than five minutes. In this time you could cover a considerable distance by bike, as our new Five Minute by Bike function shows. Select your origin and watch as within seconds the network of all possible routes spreads out over the online map. Check out how far your bike can take you, not only in five minutes, but also in ten, 15 or 30 minutes.
Five Minutes by Bike in London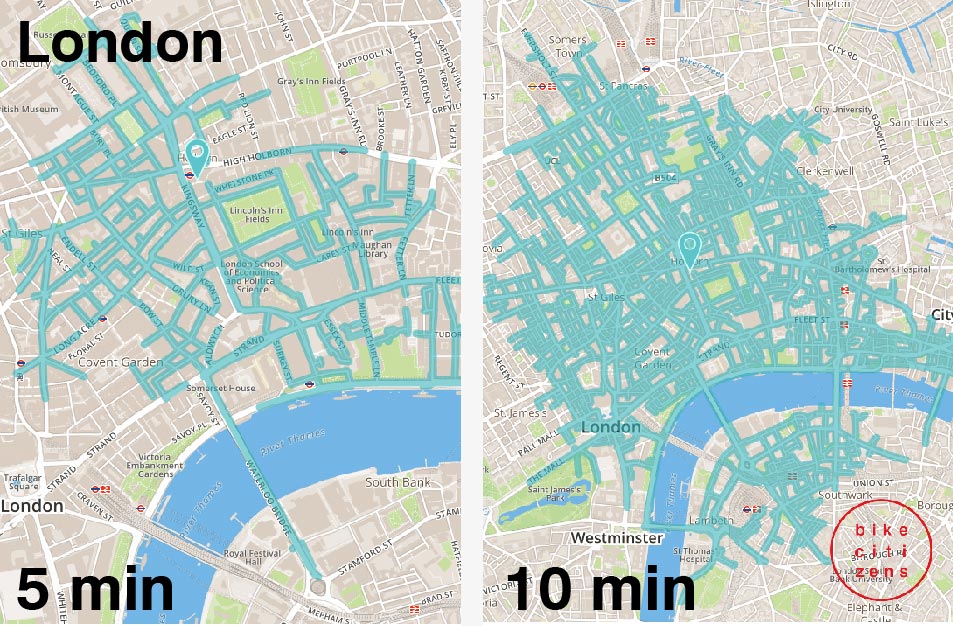 How does it work? Using the same algorithm we developed for our app and route planner, Five Minutes by Bike focuses on riding time rather than routing options. The result is a web of routes which can all be cycled in a certain time and with a selected amount of effort – adjust your preferred riding style from easy through to fast.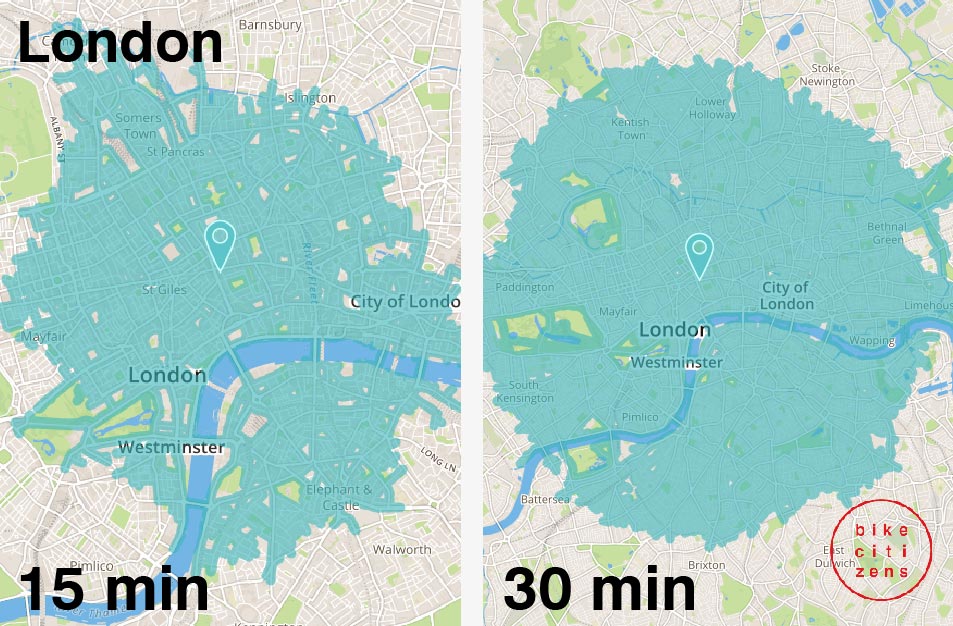 You can choose not only your current location as your starting point, but any spot on the map. Embedded on a company's website, businesses can use the tool to highlight their reachability by bike. In smaller or middle-sized cities in particular, you can cover the bulk of the urban area within just 15 minutes by bike. Within just a few minutes cyclists can cover astonishing distance – just give it a try!
This is how the new function looks like. Click here to get to the route planner.
Discover the world of Bike Citizens > magazine.bikecitizens.net