"PING if you care!" – At the Touch of a Button. Making a strong impact. Achieving exciting results!
Cyclists in Brussels take an active part in the "PING if you care!" urban planning initiative. The results have now been published and they provide an exciting insight into the current state of the transport infrastructure from the cyclist's perspective. The city can now quickly and efficiently plan appropriate measures.
Between May and November 2017, cyclists took an active part in an urban planning initiative in Brussels. The city of Brussels collaborated with Mobiel 21, the Flemish Association for Sustainable Mobility and Bike Citizens with the aim of finding ways to make the city more cycling friendly. Both the PING Button and the Bike Citizens App made it possible to communicate directly and transparently with the city of Brussels. This financed the campaign in its entirety.
PING! How does it work?
A Bluetooth button is mounted on the handlebars of each of the participating cyclists' bikes. Difficult traffic situations can be 'pinged', i.e. highlighted by simply pressing the button. Each PING! situation can be categorised after the journey using the Bike Citizens App. These situations include the condition of road surfaces, visibility, infrastructure development, traffic lights, highway conflict points or if the cyclist experiences stress.
PING! The Study
404 participants pinged at least once during the campaign. The group of participants comprised 66% men and 34% women. The project captured a total of 39,887 PING!s over a period of seven months.  The following four questions relating to the city of Brussels needed to be answered:
According to cyclists, what makes cycling unsafe?
What constitutes a cycling hotspot and why?
Do different cyclists demonstrate different degrees of sensitivity when it comes to road safety?
What effect does the time of day have on road safety?   
Who pings and why?
It was possible to identify Mr and Mrs Average PINGER by examining the answers given to specific questions that users gave when they first registered: 74% of all participants choose to travel by bicycle 2 to 3 times per week. The largest group of participants were between 29 and 48 years. 92% are in employment which explains why the peak PING! times that were recorded in the results are not at all surprising: most PING!s were recorded during the morning rush hours between 6.00 am and 9.00 am and again during the evening rush hours between 3.00 pm and 7.00 pm.
Result 1: Infrastructure
First and foremost, it has been identified that the cycling infrastructure in Brussels is inadequate. Approximately 60 per cent of all participants pinged cycle routes that were either too narrow or had to be shared with pedestrians. The same applied to poor road conditions: cracks and potholes, dirty road lanes and paths, cracked block paving and bumps on road surfaces were the most frequently pinged category reaching 7,217 PING!s.
Result 2: Conflicts with other road users
Conflicts with other road users at junctions or on cycle paths were also frequently shared. Parked cars on cycle paths was the most persistent problem. Incidents that occurred on the Avenue Ducpétiauxlaan were pinged particularly often. This street achieved a total of 104 PING!s which was the highest number in any category. However, on closer inspection of the data, it became clear that this number was reached by one group of participants which repeatedly pressed the PING button at the same location. This is precisely why it is necessary to analyse particular streets more closely when identifying hotspots to avoid interpreting the results incorrectly.
Result 3: Feeling safe
It is interesting that when comparing the target groups with PING! behaviour, both men and women in every age bracket perceive the issue of safety in a similar way across the board. This debunks the preconception that women generally feel less safe in traffic than men. However, it is unclear how much influence experience of cycling in traffic has in this respect. Due to the high number of participants who are experienced cyclists (on average 91% specified that they had been cycling for at least 1 year), it can only be surmised that inexperienced participants consider cycling in traffic to be more dangerous than more experienced participants.

PING! Causal analysis and opportunities
The fact that PING! enables the cycling population to get involved and to interact with politicians who are showing a willingness to tackle change, makes it an extremely valuable tool which could potentially replace conventional planning strategies. Grappling with issues surrounding mobility problems in urban areas is nothing new and it is often difficult for those responsible to determine specific causes and to eliminate them. The PING if you care! project has made this problem a thing of the past. PING! data clearly identifies where there are deficiencies and their specific impact. This enables investment in transport infrastructure to be targeted in the right way and to be implemented efficiently.

Get involved!
Would you like to get involved in shaping your town or city's urban infrastructure at the touch of a button and help to improve road safety? Why not send us an email at >> info@bikecitizens.net
Further information on PING! 
The previous article in the Urban Independence Magazine: PING if you care!  (June 2017)
The PING if you care! website "Making cycling safer in Brussels".
The full study and results of the Brussels' PING if you care! initiative. (June 2018)
About the author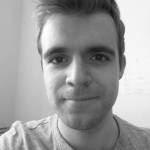 Thomas Rottensteiner has lived in Graz since 2015. He soon found out that the best way to get to know the city is by bike. As a student at the University of Applied Sciences in Bad Gleichenberg, a quaint town in southeast Styria, he enjoys both peace and quiet as well as the many facets of urban life. Thomas works as an intern in the Communications Department at Bike Citizens.