Stockholm gets geared up: 5000 new e-bikes for Sweden's capital city
When you think of Stockholm, you picture images of enchanting Lake Malar, the famous Vasa Museum or simply of the magnificent natural surroundings. Local inhabitants of the city and tourists should be even more delighted to know that they will soon also be able to discover the wealth of tourist attractions and activities that the city has to offer on one of the 5,000 new e-bikes which will be available 24 hours a day, 365 days a year.
Old for New
The concept of bike sharing is not a new one for the citizens of Stockholm. A bike hire system has already been in operation for a while now, however, it is only possible to hire any of the 1,200 bicycles that are available between the hours of 6.00 am and 10.00 pm during the summer months. In addition to providing an extensive network of charging stations, tripling the bicycle fleet and making the bikes available throughout the whole of the year is expected to satisfy the rising demand. The bikes were used approximately 500,000 times during the 2016 season. However, the older bicycles have completed their time in service. The contract expired at the end of 2017.
JCDecaux SA Leads Stockholm into an E-Bike Future
In April 2018, the conventional bikes are going to be replaced with new high-tech electric hybrid bikes. This gradual process has already been set in motion through the partnership with the new contractor JCDecaux SA, a French company that produces outdoor advertising and street furniture which is based in Neuilly-sur-Seine near Paris. This will also result in a lower hire charge of 270 krona for an annual pass (approx. €27.50) because the new bicycle hire system is primarily financed by advertising, as the company explains in one of its press releases: 'In order to keep the price of a subscription low for the user, Stockholm has decided to finance the e-bike system by selling advertising space. 280 double-sided advertising units and 72, 86-inch digital screens will broadcast animated advertising content.' Funding incentives also available for future purchasers of e-bikes
The intention is not just to make hiring e-bikes more appealing but also to make them more attractive to buy. According to Isabella Lövin, member of the Swedish Green Party and Minister for Climate, commuters primarily are expected to be offered a 'realistic alternative to the car'. The Swedish government is subsidising up to 25% of the purchase price of e-mopeds and e-bikes up to a maximum of 10,000 krona (approx. €1,000). However, this is just a small component of the overall climate package that is planned to be rolled out in the country. Isabelle Lövin has announced that subsidies for electric cars are anticipated to increase by 50% and that the network of charging stations for cars is expected to become more extensive. There are also plans to tax the 'worst polluters' with a graduated motor vehicle tax.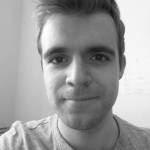 About the Author
Thomas Rottensteiner has lived in Graz since 2015. He soon found out that the best way to get to know the city is by bike. As a student at the University of Applied Sciences in Bad Gleichenberg, a quaint town in southeast Styria, he enjoys both peace and quiet as well as the many facets of urban life. Thomas works as an intern in the Communications Department at Bike Citizens.