Which cycling shoes would suit me the best?
Whether you are on the way to an appointment or meeting friends in the park, your outfit needs to be just right. The right footwear is naturally a key element of any stylish outfit. People who ride their bikes every day will certainly have asked themselves at some point whether such a thing really exists. Is there such a thing as the 'right' shoe for cycling in the city? Bike Citizens has asked around and has compiled a list of the most important points to consider.
You can never have enough shoes but there is usually never enough wardrobe space
Taking the first steps to find the right cycling shoes is not easy. An online search will tell you within a few seconds that there seems to be a shoe for nearly every cycling occasion. The price range is nearly as wide as the choice. You can expect to have to invest between 50 and 400 euros for a pair. The differences can be primarily seen in the types of materials that are used. More affordable styles highlight their cycling-friendly, slip-resistant soles, whilst the more expensive cycling shoes appear to withstand all weather conditions and provide a firm grip using the click system. This feature has come from the road cycling domain.
Spoiled for choice
The price alone makes it difficult to make a decision. It is therefore all the more important to decide beforehand what it is you actually require from the shoes. A lawyer riding an elegant Dutch roadster bicycle on his way to a negotiation meeting will have very different requirements to a sporty mountain biker who takes a detour via a nearby 2000-metre high mountain on her to the office. Whilst the mountain biker will need a shoe that grips the pedals well, the other cyclist will need the most stylish and comfortable option possible.
The Shimano Pedaling Dynamics system (SPD), which has been developed by the well-established manufacturer Shimano, is the most common design. They are charmingly referred to as 'clickies' in the cycling community and they enable the soles of the shoe to be firmly attached to the pedals. You have to twist your foot to release the cleat (a plate attached to the base of the shoe) from the pedals. The whole idea and purpose of the pedal system is to facilitate the optimum transfer of power onto the pedals which enables the rider to both exert pressure on the pedal and 'pull' it back up again. This economical pedalling stroke has the benefit of enabling the cyclist to exert power much more efficiently on longer, hilly or even steep stretches. It requires practice to clip in the shoes and to adopt a safe and athletic cycling technique.
You can also buy lightweight cycling shoes in a sneaker-style. These are very popular among mountain bikers and are great for trekking and travelling. These shoes should ideally be soft and relatively flexible, however, the soles should not bend too much. If you decide against choosing clickies, your next question will be: What sort of soles should a cycling shoe have?
Hard soles vs soft soles – leather vs synthetic
In a nutshell, opinions are divided on the right choice of sole. It appears that everyone has a different opinion on this subject, whether you are browsing through online forums, observing cyclists in the park or if you ask a specialist retailer. However, it is possible to determine a few distinct advantages and disadvantages if you consider the different types of materials that are used.
Soles: A hard and stable provides the required level of stability, especially if your cycling style is on the more aggressive side, whilst a soft sole is more comfortable to wear. The hardness of the sole becomes more important the longer the journey happens to be. Signs of muscle fatigue can set in more quickly if the sole is too soft.
Material: The cycling shoe scene is dominated by styles made out of high-quality leather and synthetic fibres. In addition to their aesthetic qualities, it is important to consider whether the shoes are made from breathable materials. It is essential to ensure that material allows air to circulate so the feet remain cool not only for your own comfort but also for the comfort of others!

We have dared to test some shoes ourselves …
How can we believe everything we hear or read if we don't actually test a few types of cycling shoes ourselves? Andreas Stückl, co-founder of BikeCitizens, has lent a hand (or should I say foot?) to this task and has worn a type of cycling shoe by the company Quoc Pham (Model "Urbanite high"). This click shoe looks extremely elegant but it also retains a few sporty features. 'You can definitely wear these shoes to formal occasions and no one would actually know that you are wearing cycling shoes. The shoes are made of high quality leather. The cut is tight. You can cycle about 10-15 minutes through the rain and not even a drop of water gets through. Care for your shoe once in a while and the Quocs will be on your site about 4-5 seasons. Highly recommended shoes!' explains Andreas who then goes on to discuss the disadvantages. 'A price tag of £150 (approx. 170 euros) is definitely a big investment […] which only really makes sense for people who have to cycle over long or hilly distances because this is the only way they would really reap any energy-saving benefits.
… and we have drawn some conclusions
Hard or soft, leather or synthetic, clickies or normal soles – this is definitely a question of personal choice which requires the purchaser to consider his or her own personal circumstances. Depending on how and when they are used, the following aspects should be taken into consideration: power and endurance versus  comfort; a quicker versus more relaxed cycling style; how will the shoes be used; your personal budget; and last but not least, the style.
Could high heels or thong sandals therefore also be the right kind of cycling shoes? Apart from the risk of slipping off the pedals, there are no laws preventing you from doing this. You are permitted to ride a bike wearing these types of footwear in Austria and Germany. And if you are getting annoyed with all this discussion on the subject of the right types of footwear and clothing, you could decide to dispense with your clothing completely and make your way to the starting line of the next World Naked Bike Ride! Although, this will probably inspire you to start looking for the perfect saddle …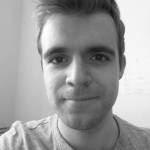 About the Author
Thomas Rottensteiner has lived in Graz since 2015. He soon found out that the best way to get to know the city is by bike. As a student at the University of Applied Sciences in Bad Gleichenberg, a quaint town in southeast Styria, he enjoys both peace and quiet as well as the many facets of urban life. Thomas works as an intern in the Communications Department at Bike Citizens.